Sunday, we took a 3‑hour bike trip up and down the Cardinal Greenway in Muncie. We made a round trip starting at the Depot trailhead in downtown, riding 17 miles to the Losantville trailhead for a picnic at the southern end, and returning.
Emily and I took turns towing David's trailer. He keeps getting harder to pull. He's up to 43 pounds, and the trailer adds 23 more. Neither of us could be sure, but it sure seemed to us that both segments of the trip were uphill. To settle my curiosity, I plotted the elevation profile of the trip, and sure enough, Emily's half was the uphill portion, and I got the downhill. That may or may not have been lucky, since the return half was into the wind.
The net altitude gain on the first half was only 183 feet, but the entire round trip included 791 feet of climbing. "Real" cyclists will scoff, but hey, we're from Indiana, so it's not like we see hills very often.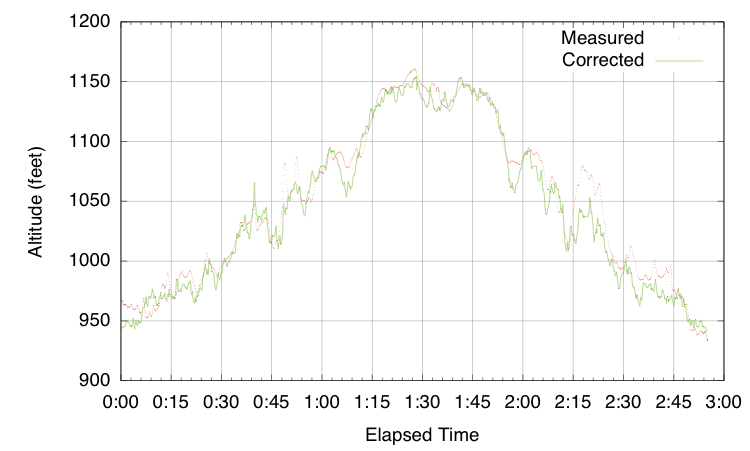 David was a champ as usual, but I think he started to get a little bored toward the end. When we returned to the trailhead, David got to ride his Speed Racer bicycle for a while as I repacked the car and hitched up our bikes on the bike rack. I wish it would have been practical to let him ride more on his own. His time will come, and soon enough, we won't be able to keep up!